I feel a little stuck in a rut or something! I don't really feel like I blog about much but random things. Maybe I'm just a boring blogger! Does anyone even read this blog? If you do please comment to let me know that someone is reading! Anyway, I guess I will just keep on blogging and if you don't read oh well at least I enjoy it!

Today I had to do a little shopping! Mainly because I desperatly needed some shorts since it's continusly up to 90 degrees each day! So I got two pair, one at Kohls and one at Belk's! I also picked up some other cute things ha! I got some famous Yellow Box shoes, I love them they are so comfy and cute! I also bought a shirt at TJ Maxx! I never have really shopped at TJ Maxx but I think I'm addicted now! Who knows maybe I can find more cute stuff there!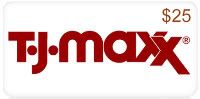 Do you shop at TJ Maxx?